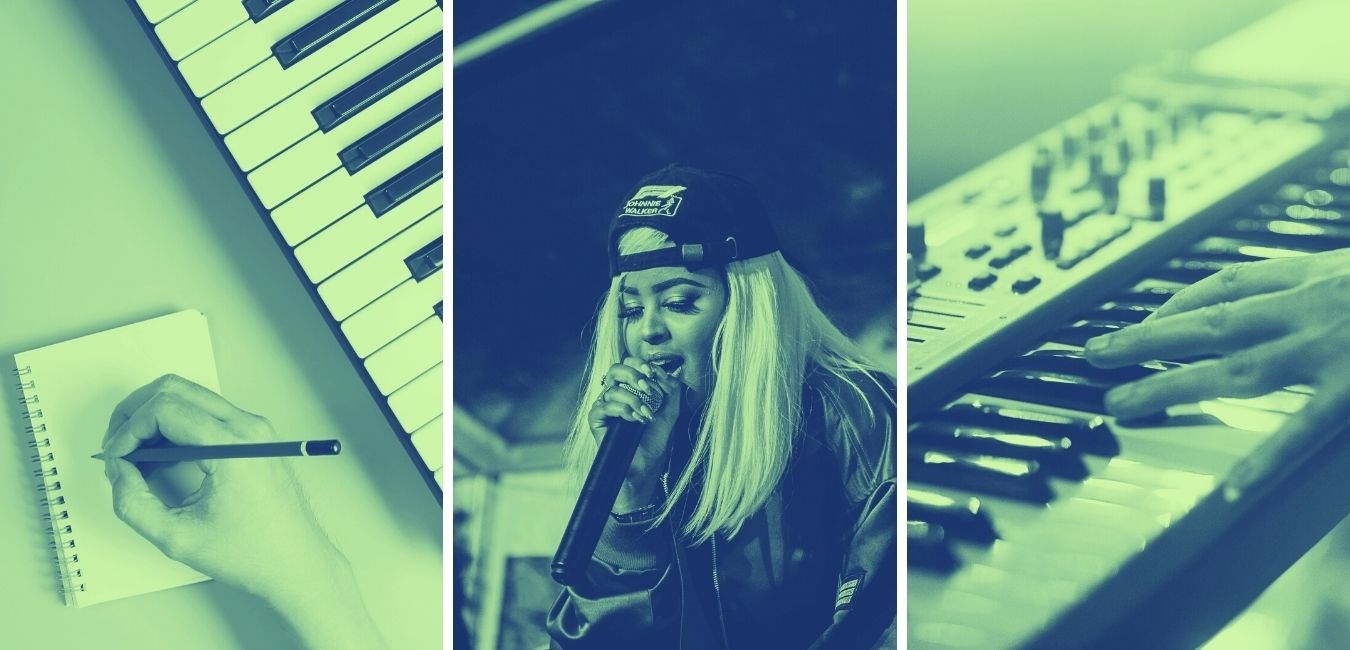 Jumpstart your performing career. Become a confident bandleader.
Learn how to record good quality demos. Develop healthy vocal technique.
Learn an accompanying instrument. Improve your songwriting ability.
Gain 'Rockschool' grades. Connect the dots...mind, body, spirit.
Keyboard Course
This course is designed to teach players how to accompany singers, play in bands or be a session player. You might be a singer yourself with a keyboard lying around that you haven't yet invested any time into, or have a classical background & would like to learn to improvise pop/rock songs, or maybe you're a songwriter who wants to expand your keys skills & enhance your songs. You will learn how to improvise any pop/rock song so you'll never have to cancel a gig because your guitarist or keyboardist can't make it. Become independent.
All you need is a keyboard, a stable wifi connection & some time to complete the mini-challenges. If this sounds like something you'd be interested in, then get in touch to reserve your place.
Details: TBC
Starting in June 2021
Book your place now!
Sing Your Heart Out
Learn to sing lead and backing vocals, sing harmonies & become a more confident performer!
Work towards a recording project or live gig.
Fee: €60 monthly subscription.
45min weekly.
Bandlab
Learn as a band. Work towards an end of term gig or recording project.
General band musicianship. Rhythm workshops, improvisation, stagecraft and more!
Fee: €60 monthly subscription.
60min weekly.
**If you are interested in either group class, please contact us by clicking the link below;
BAND CAMPS
Clonmel Rocks 2020: https://rebekahsvocalstudio.mymusicstaff.com/Blog?PostID=75401
www.facebook.com/rkvocalstudio | +353 87 7726006 | rkvocalstudio@gmail.com