Rebecca Keogh
BAPM
Founder, Vocal Coach & Keyboard Tutor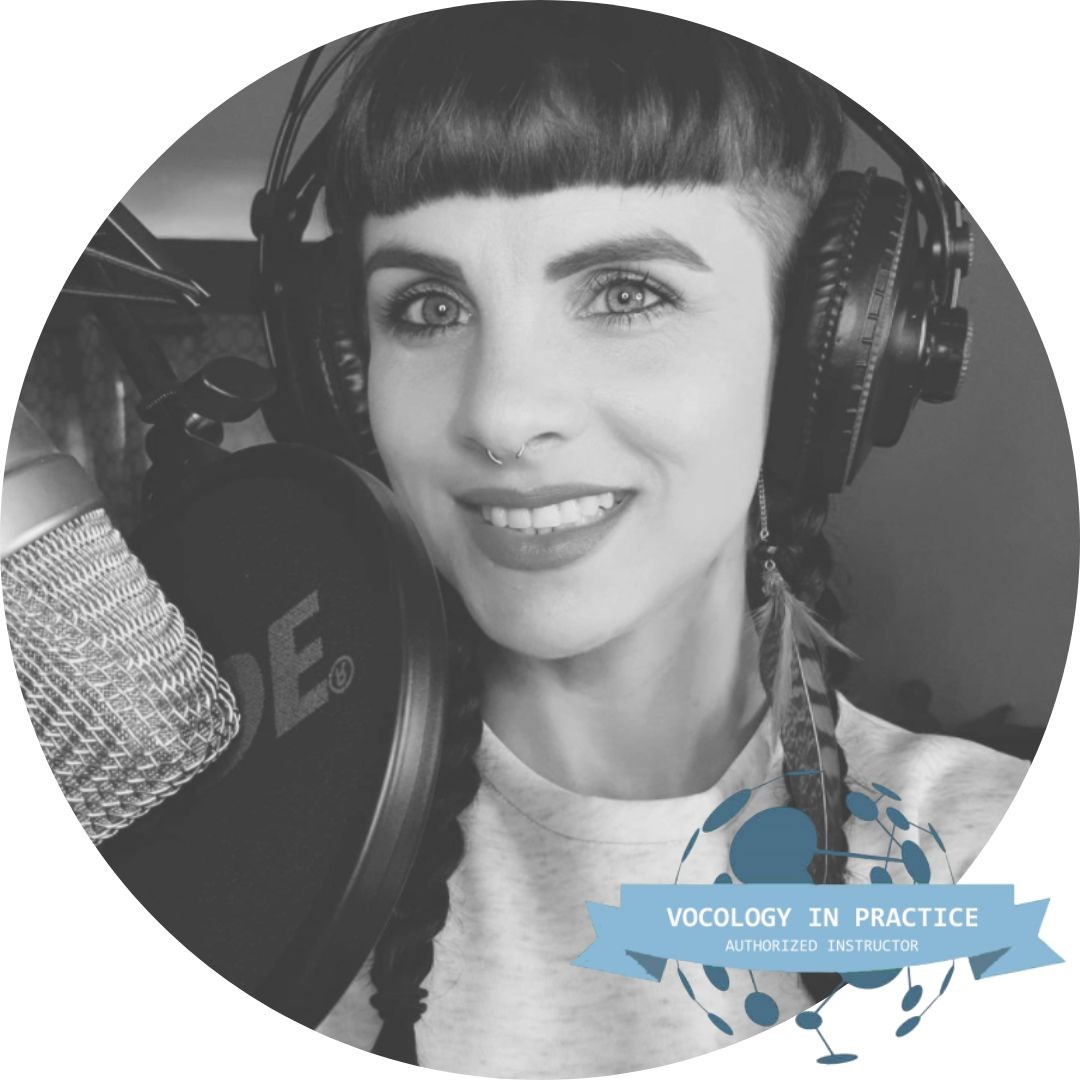 Rebecca is a voice and performance coach and host of Eat Sleep Sing Repeat podcast. Her passion is helping singers discover or enhance their unique singing voices by giving them the tools to be successful. With over 20 years of experience as a singer, performer and songwriter, in 2016 she released her debut album titled 'She Speaks'. During this time she formed a particular interest in working with artists at any stage of their journey. Rebecca's experience as an artist and session vocalist informs her coaching style. Clients preparing for a studio session or tour will learn healthy vocal techniques and tools to help them manage their workload more efficiently. Singers will receive up-to-date coaching on vocal technique, artistry and performance development. Rebecca offers bespoke coaching for beginner to professional-level singers and songwriters.
Rebecca has studied voice under the guidance of some of the top vocal coaches in Ireland and abroad and has a Bachelor of Popular Music from Munster Technological University, Cork, Ireland. She is dedicated to continual professional development to ensure she has the most up-to-date information for her clients. In July 2021 she became a fully authorized member of Vocology In Practice.
Other training includes The Vocology in Practice Pathway (6 months of training plus membership) 2020-21, The Virtual Voice Forum 2020, VIP (Vocology In Practice) 2018, 2019, 2020, 2021, Estil Voice Training 2019, Music & Dyslexia 2018, BAST (Be A Singing Teacher) 2017.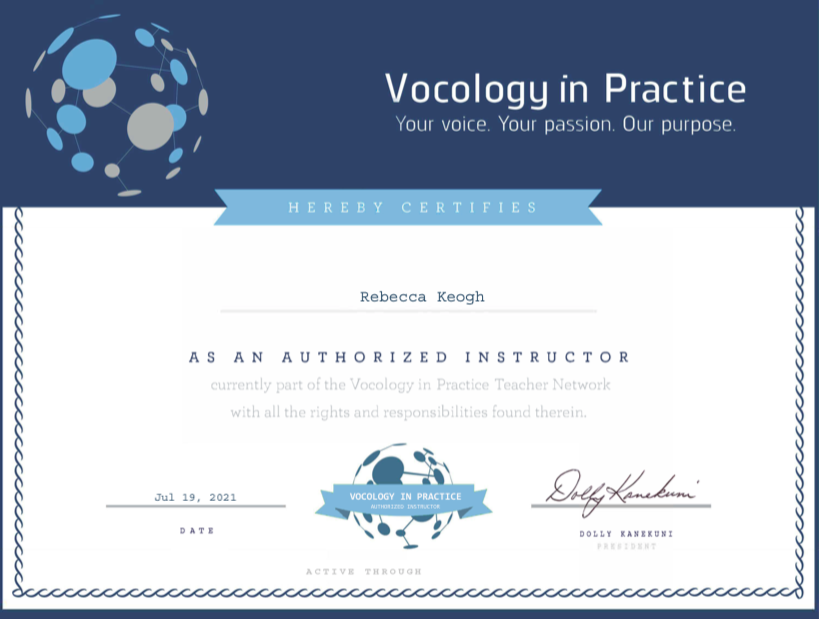 *To book a 20-minute trial lesson or to register for a lesson package sign up below.
Just choose your 'preferred tutor' at sign up.
Orla Purcell
Singing & Keyboard Tutor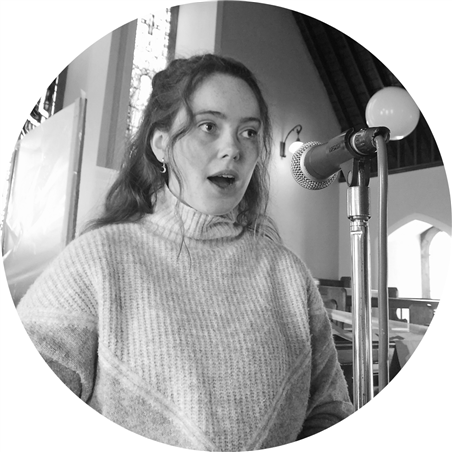 Orla is a voice and keys teacher at RK Vocal Studio. She is currently one of the lead singers in the renowned Papazitas - Mowtown Big Band and an event singer. Orla's vocal experience stems from a choral and musical theatre background from a young age. Her performing experience and vocal training have given her the skills necessary to ensure each client reaches their full potential.
After graduating from UCD (BA Music & Linguistics- 1st Class Honours) she is dedicated to continually educating herself in her instruments to ensure she gives quality lessons to her students. During her time in college, she was the Vocal Group Director for UCD Musical Society (2018/2019), Contemporary Choir Director for UCD Music Society (2020/2021), Vocal Director of Ordinary Days the Musical (2020/2021), and completed her Grade 8 RSL Voice exam where she successfully achieved a distinction. Orla is currently studying for a qualification with BAST (Be A Singing Teacher) which will give her another layer of coaching skills to offer her students.

*To book a 20-minute trial lesson or to register for a lesson package sign up below.
Just choose your 'preferred tutor' at sign up.

Eve Whelan
Singing, Songwriting & Guitar Tutor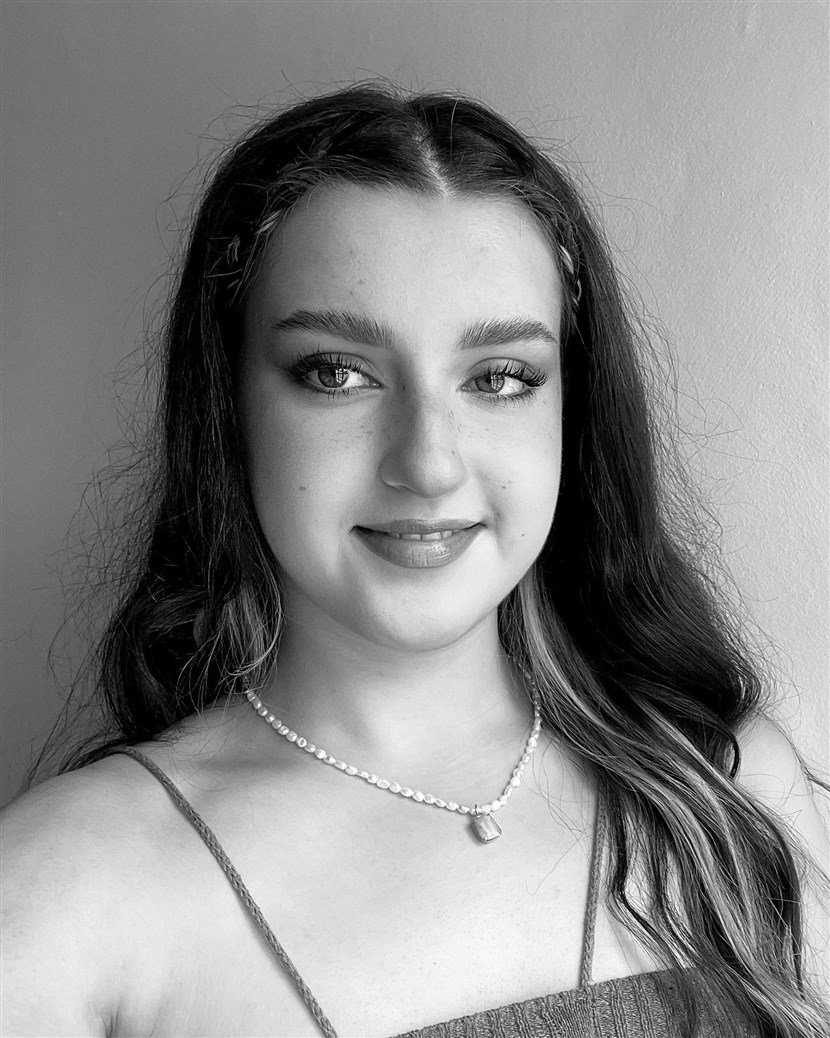 Eve is commencing 3rd year of her BMus degree at University College, Cork in September. She holds a Senior Certificate in Music Theatre and Popular Singing from the Royal Irish Academy of Music for which she achieved a distinction.
She has been performing her own original songs since releasing her debut single at age eighteen along with performing in musical theatre shows and at various events. Eve also performed on Clonmel Song Cycle which was featured on RTÉ for Culture Night last September.
Eve was an instructor in Banna Chluain Meala Youth Band for many years. She is currently delivering a music programme at a local additional needs school where she is also gaining valuable work experience. Eve is really looking forward to working with the students of RK Vocal Studio and watching their confidence grow.
Testimonials
"...she makes you feel so welcome and comfortable that she puts you at ease almost instantly...she is a talented lady and knows her stuff...very professional and knows exactly how to get the best from you...."
- Amanda Hickey (student)
"There aren't enough stars to rate how wonderful the vocal studio is to my 2 daughters..."
- Lesley Kennedy (parent)
"...she is so kind, upbeat and encouraging..."
- (parent)
"What an experience for those kids and what amazing work to bring it all together. You are a very very talented tutor. Luke absolutely adored the experience and learned so much from you. Thank you so much. That was a phenomenal musical performance. Just amazing to see the results of such expert tuition all online culminated in this amazing rock video. Blown away. I have to thank you, Gev and Stephen for all the work ye did, it was phenomenal. Each and every kid sounded amazing. I was blown away by the whole thing. Both bands were just outstanding. What you guys gave those children will stay with them forever, not to mention your talent for bringing out the best in everyone. Congratulations to ye and our thanks for probably Luke's most amazing life experience to date. He spent last night listening to your music on youtube!"
- Elaine Morrison (parent).