A few tips to help you chose a song to suit your voice!
Monday, July 27, 2020 by Rebecca Keogh | Singing Tips
So you want to sing but you have no idea where to start! Below I share a few tips to guide you in the right direction. (This video was part of a 5 videos i recorded for RSVP Magazine, June 2020.)
A peak inside the world of online music lessons
Monday, July 13, 2020 by Rebecca Keogh | singing lessons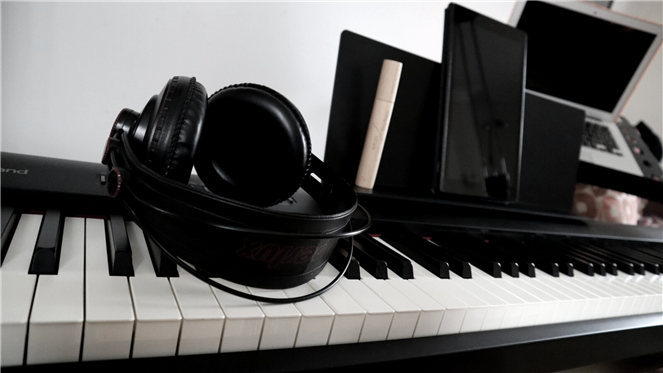 The past few months have thrown music students and teachers into massive learning curve, and although some music teachers will go back to in-person lessons, many of us will remain online as it is the safest option at the moment. Singing is especially high risk as we expel tiny aerosols into the air which can linger there for some time. Overall we've adapted to online lessons quite well at Vocal Studio. Students have embraced our new learning experience and we all have grown so much because of it. The main challenge being dodgy internet connections and some reductions in audio quality. Personally I prefer teaching keyboard online. It pushes both student and teacher to be more organised, with more detailed lesson plans and practice resources becoming a huge part of my teaching style.
Clonmel Rocks iis a great example of how effective online lessons can be with the right mindset. Three tutors (including myself) tutored 12 kids online over 2 months, preparing them for a professional recording session. You can check out the results here;
https://www.youtube.com/playlist?list=PL4lqt6oKP-zMKBF5tFNuiM8pQwB0I_vR7

With the ability to record lessons via zoom it means students can look back over what we covered in between lessons as many times as they like, giving them a better opportunity to pick it up before the next lesson. I've also set myself up with a webcam and recording software allowing me to incorporate video tutorials into my teaching practice breaking down songs, scales and music theory step by step.
My website contains tonnes of practice resources such as digital music theory flashcards, sheet music, example sight-reading exercises and a wide selection of backing tracks for both keyboard and vocal practice. This means students can work at their own pace between lessons and come to their next lesson feeling confident and well-rehearsed. I also ask students to send me progress update videos, giving them another opportunity to get feedback between lessons. Recording yourself playing or singing is in itself a great way to ease performance anxiety and helps students see more clearly where their strengths and weaknesses are. I particularly found these progress update videos useful for singers as sometimes it's difficult to hear exactly what is going on with the voice through the internet as audio quality can be reduced.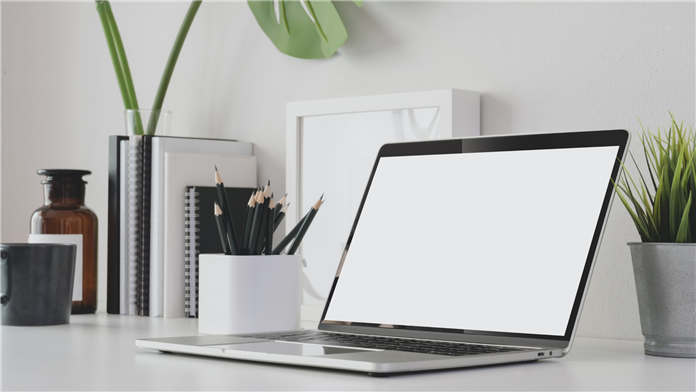 Here are a few steps and suggestions that will maximise your experience of online lessons;
1. Invest in a desktop microphone that you can plug straight into your laptop or other audio devices. This will help to cut out background noise and make your voice more audible, allowing your teacher or coach to more easily guide you through the lesson. They are easy to set up and inexpensive. (This is aimed at singers mainly.)
Clonmel based music store MUSKO has stocked them for exactly this purpose;€39.95:
https://www.shopmusko.com/collections/music-school-students/products/3-5
2. If possible, ask everyone in your household to stay off the internet while you're doing your lesson.
3. Be organised. Have all the resources you need for your lesson at hand and ready to go to avoid time-wasting.
4. Read your lesson notes and practice between lessons. This will ensure you don't miss anything and we can move on to the next topic on time.
5. Find a space in your house that you will be distraction-free. It's important for you as the student to be able to concentrate without interruption.
6. Use the practice resources assigned to you. They really do have a huge impact on your learning experience.
7. Keyboard students should set the camera up to the side of the piano so the teacher can see their hands.
8. Choose a device with the biggest screen, laptop or tablet being the most suitable choices and set it up somewhere secure to ensure it doesn't fall during your lesson.
9. If you can't play audio on the device you are using to video call then have a second device like a phone or tablet at hand.
Music teachers worldwide have been offering online services for many years and the rest of us are just catching up with that now. I definitely miss the in-person connection with my clients and it can be challenging (like many things in life!), but overall I think more good has come from moving online than bad. Teachers have been nudged in the direction of up-skilling and using our creativity to keep delivering a high-quality service and students have adapted very well to our new online world.
If you're interested in singing, keyboard, music theory or songwriting lessons, then why not try it online. Registration for the next term now open. Send me a message to secure your place.
Connect with me on my socials or text or call on 087 7726006