A peak inside the world of online music lessons
Monday, July 13, 2020 by Rebecca Keogh | singing lessons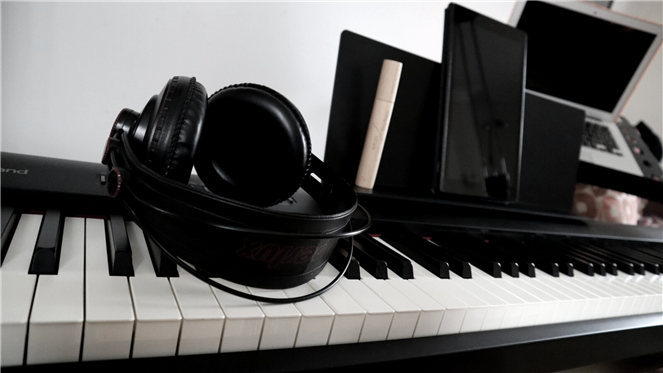 The past few months have thrown music students and teachers into massive learning curve, and although some music teachers will go back to in-person lessons, many of us will remain online as it is the safest option at the moment. Singing is especially high risk as we expel tiny aerosols into the air which can linger there for some time. Overall we've adapted to online lessons quite well at Vocal Studio. Students have embraced our new learning experience and we all have grown so much because of it. The main challenge being dodgy internet connections and some reductions in audio quality. Personally I prefer teaching keyboard online. It pushes both student and teacher to be more organised, with more detailed lesson plans and practice resources becoming a huge part of my teaching style.
Clonmel Rocks iis a great example of how effective online lessons can be with the right mindset. Three tutors (including myself) tutored 12 kids online over 2 months, preparing them for a professional recording session. You can check out the results here;
https://www.youtube.com/playlist?list=PL4lqt6oKP-zMKBF5tFNuiM8pQwB0I_vR7

With the ability to record lessons via zoom it means students can look back over what we covered in between lessons as many times as they like, giving them a better opportunity to pick it up before the next lesson. I've also set myself up with a webcam and recording software allowing me to incorporate video tutorials into my teaching practice breaking down songs, scales and music theory step by step.
My website contains tonnes of practice resources such as digital music theory flashcards, sheet music, example sight-reading exercises and a wide selection of backing tracks for both keyboard and vocal practice. This means students can work at their own pace between lessons and come to their next lesson feeling confident and well-rehearsed. I also ask students to send me progress update videos, giving them another opportunity to get feedback between lessons. Recording yourself playing or singing is in itself a great way to ease performance anxiety and helps students see more clearly where their strengths and weaknesses are. I particularly found these progress update videos useful for singers as sometimes it's difficult to hear exactly what is going on with the voice through the internet as audio quality can be reduced.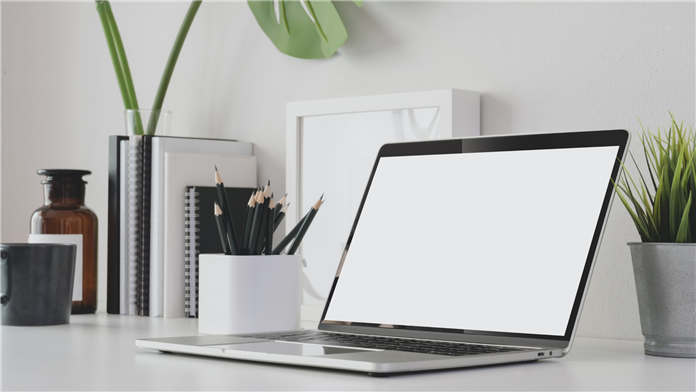 Here are a few steps and suggestions that will maximise your experience of online lessons;
1. Invest in a desktop microphone that you can plug straight into your laptop or other audio devices. This will help to cut out background noise and make your voice more audible, allowing your teacher or coach to more easily guide you through the lesson. They are easy to set up and inexpensive. (This is aimed at singers mainly.)
Clonmel based music store MUSKO has stocked them for exactly this purpose;€39.95:
https://www.shopmusko.com/collections/music-school-students/products/3-5
2. If possible, ask everyone in your household to stay off the internet while you're doing your lesson.
3. Be organised. Have all the resources you need for your lesson at hand and ready to go to avoid time-wasting.
4. Read your lesson notes and practice between lessons. This will ensure you don't miss anything and we can move on to the next topic on time.
5. Find a space in your house that you will be distraction-free. It's important for you as the student to be able to concentrate without interruption.
6. Use the practice resources assigned to you. They really do have a huge impact on your learning experience.
7. Keyboard students should set the camera up to the side of the piano so the teacher can see their hands.
8. Choose a device with the biggest screen, laptop or tablet being the most suitable choices and set it up somewhere secure to ensure it doesn't fall during your lesson.
9. If you can't play audio on the device you are using to video call then have a second device like a phone or tablet at hand.
Music teachers worldwide have been offering online services for many years and the rest of us are just catching up with that now. I definitely miss the in-person connection with my clients and it can be challenging (like many things in life!), but overall I think more good has come from moving online than bad. Teachers have been nudged in the direction of up-skilling and using our creativity to keep delivering a high-quality service and students have adapted very well to our new online world.
If you're interested in singing, keyboard, music theory or songwriting lessons, then why not try it online. Registration for the next term now open. Send me a message to secure your place.
Connect with me on my socials or text or call on 087 7726006
What you need to know before choosing a singing teacher!
Thursday, March 28, 2019 by Rebecca Keogh | singing lessons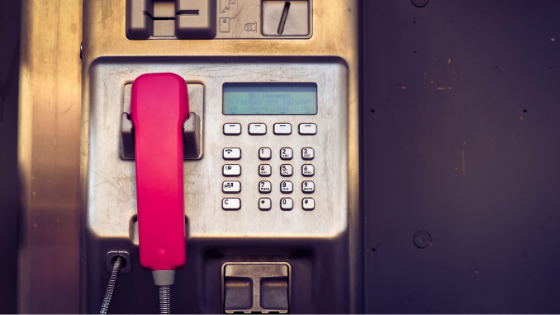 When a potential student or parent of a student calls to enquire about singing lessons, they usually ask where I'm based, when I'm available, and how much I charge. They are all useful questions to ask, but don't tell them anything about what type of training they will receive in the lessons. This is probably because they don't know what options are available to them.
Lessons should be tailored to each students needs. So it is useful to write a list of what your needs are before making that call. They might include things like developing your musical ear (singing in tune), help with breath management, confidence building, growing your setlist, and expanding your range. Knowing what you want from a lesson will help your teacher tailor lessons to your needs and gives you clear goals and objectives to work towards.
Choosing a teacher that matches your needs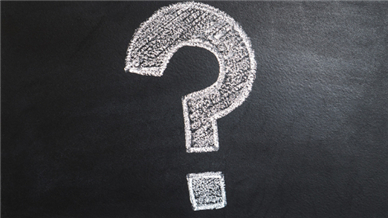 Most teachers start out as performers or are straight out of college and end up teaching. But there are a few things you should find out before deciding if the teacher is for you. For example; Are they classically trained or have they studied contemporary singing? (This is important as they are completely different in style and technique.) Do they have some knowledge of vocal pedagogy? (how the voice works) Have they had any singing teacher training? Just because someone can sing well or has studied voice doesn't mean they know how to diagnose voices and doesn't mean they will make a good teacher.
There are benefits to any relevant experience your teacher may have. For example; if you are a singer looking to start a band, find a teacher who has experience singing in bands. They will have a tonne of useful information to pass on to you like performance skills, microphone techniques, and stage presence. Or if you are a leaving cert student needing help with music theory or a budding songwriter, a teacher who has studied music theory can help you. Or if you struggle with confidence, find a teacher who is upbeat with a background in performance. They will be able to pass on lots of tips and tricks to help build you up. It is useful to know that not all teachers are the same.
Ask for a trial lesson before committing to a block of lessons. This will help you decide if lessons with this particular teacher are for you. Most teachers will have a bio on their website which will have some information about their background and experience. Anything else you can ask when you call.
Singing lessons for Kids
When to enrol your child in singing lessons?
It might seem like a good idea to enrol your child as soon as they start showing interest in singing. But this is not always successful as they may be too young for singing lessons. I tend to take kids from 7 years old for 1 to 1 lessons, as at this age they are more aware and able to take instruction, but some teachers will take them younger. The focus of the lessons depends on what the needs of the child are. Most kids just want to learn songs, but it is important to include technique to help with the development of their voice. Group classes are a great option for kids who are not quite ready for 1 to 1 lessons.
Here are a list of things that may be included in 1 to 1 lessons;
Vocal technique (scales/technical exercises)
Breath management
Learning songs in a variety of styles
Ear training (learning to sing in tune/identifying major/minor sounds etc)
Practice memorising songs
Performance coaching (confidence building/stage presence/microphone technique etc)
Diction
Developing general musicality (rhythm/harmony/dynamics etc)
Here are a list of things that may be included in group classes;
Vocal warm ups
Learning new songs in a variety of styles
Harmony
Rhythm
Learning to blend as a group
Performance coaching
Developing general musicality
Diction
Ear training
Learning social skills
Singing lessons for Teens & Adults
The focus of lessons can vary greatly among students. It really depends on your reasons for signing up for lessons. I work with a lot of teenagers who are doing music in school and are preparing for junior or leaving certificate practicals. These lessons will focus on the vocal performance of the songs they are doing in school. We will work on things like dynamics, lyric meaning, performance and vocal technique. The goal is to get them ready for their exams. I also have a number of students preparing for Rockschool vocal grades. So the focus of lessons will be on getting them prepared for their exams. That includes preparing songs, technical exercises and general musicianship questions. Then there are the students who are not preparing for any exams and just want to improve their singing. If they don't already have a goal in mind (like preparing a song for a performance or working towards being confident enough to sing in front of an audience) I will help them find a goal to work towards.
Most of my adult students are either in bands, or hobbyists.There are lots of people who have never sung before and are taking it up now as a hobby or have a specific goal in mind like getting a band together. I had one student who never sung before but was getting married and wanted to prepare two songs to surprise his bride at their wedding! I have also worked with musicians in bands who never had any voice training but want to improve their ability and choir singers who want to learn how to get the best out of their voices so they can feel more confident singing out at choir practice.
So there are a number of things to consider when choosing a singing teacher. There is no such thing as a teacher who knows everything but find a teacher who is actively educating themselves to help you. If they lack the knowledge to help you with a particular problem, they can research it for you or refer you to a teacher who will be able to help you. You need to firstly know what you need from a lesson and then do your research to see if the teacher has the relevant experience to help you with that. It's not just a matter of 'getting singing lessons'. It's getting singing lessons that match your needs. Happy singing!
If you would like to know more about singing lessons, you may find these blog posts by Greg Van Bergen interesting;
https://www.vocalfoundations.com.au/blog/expectations-pt1 & https://www.vocalfoundations.com.au/blog/expectations-pt2